Welcome to Oregon School for Clever Dogs!
TO ALL OSCD STUDENTS
I have made the choice to postpone all classes, privates, and workshops until further notice. I will reevaluate the COVID-19 situation and make decisions as new information becomes available.
Normally when I cancel classes I allow you to use your scheduled class time to practice, but I ask that during these two weeks that you do not come to the arena during our scheduled class slots. These are uncertain times, but we can look to other countries dealing with the pandemic to see what our future may hold. By taking measures now, we can hopefully do our part to flatten the curve.
I know many of you live alone or remotely, please let me know if you need anything during this time. I am more than willing to pick up prescriptions, sundries, pet food, or groceries and deliver them to you. We are in this together and we must all remember this.
Thank you for understanding and helping do your part not only for your own health and safety but for the health and safety of your neighbor, classmate, and community.
In the meantime I am offering an online class on FaceBook, please visit HERE to request to join.
Thank you and stay safe
Tammy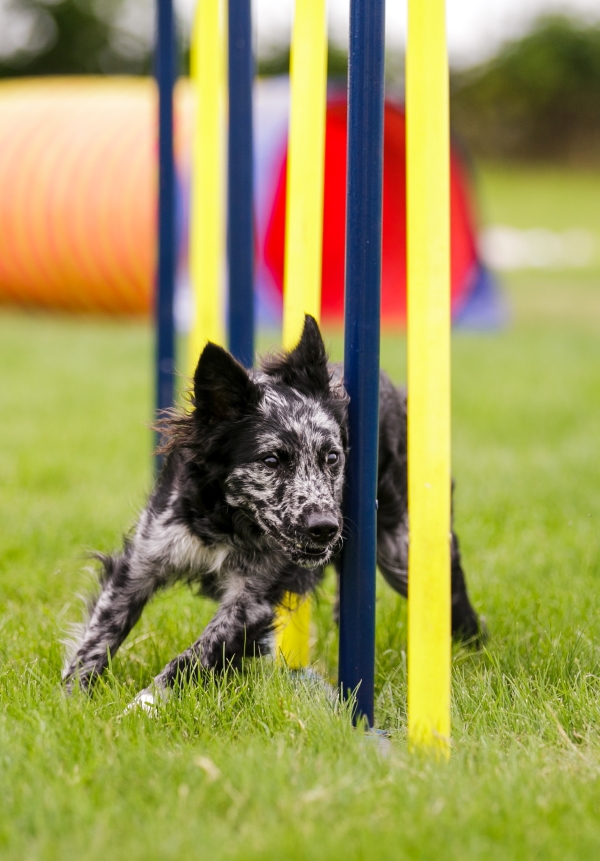 Oregon School for Clever Dogs is owned and operated by Tammy Moody and located in beautiful Bend, Oregon. OSCD offers weekly agility classes, monthly workshops, and private lessons taught indoors on turf at the Sue Marshall arena. 
Tammy teaches all levels, from puppy foundation to the highest levels of agility competition. She believes that building a solid foundation through play and reward-based methods create a life-long partnership between handler and dog. 
No matter the goal, Tammy will help each team find and pursue their best path. She is invested in coaching students to find the confidence it takes to be the trainers and handlers they strive to be.  She places emphasis not only on the dog's joy but the handler's as well. 
Tammy is known to break things down into small pieces so handlers feel challenged, but not over-faced. With patience and skill, Tammy helps her students progress week by week into well-balanced teams.
 For more information please contact her at oregoncleverdogs@gmail.com.