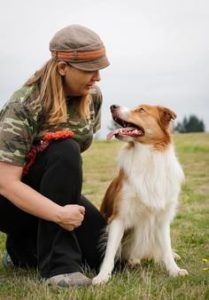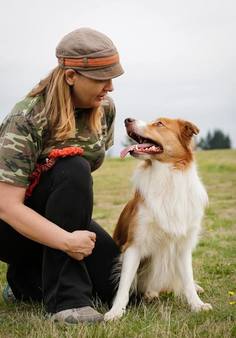 Tammy has been training dogs for more than 30 years, getting her start in competitive obedience. She was introduced to agility through 4-H in the early '90s, but really found her love for the game in 1998 with her Australian Shepherd, Blaze. She has been teaching agility to others since 2002 and started a training program in Sherwood, Oregon in 2006, Oregon School for Clever Dogs, OSCD.
Tammy is best known for her positive and patient teaching style. When teaching she focuses not only on happy dogs but happy handlers as well. All of Tammy's own dogs enjoy working with her and it shows in the joy and engagement they give in training.
Tammy likes to emphasize trust and clear communication between dog and handler. As an instructor, she likes to help her students build a strong partnership on and off the course using reward-based training and play. Tammy's background as a Veterinary Technician and a Small Animal Massage Practitioner allows her to see when problems on course may be due to physical limitations and not necessarily training issues.
When not teaching others or training her own dogs, Tammy can be found enjoying the outdoors with her dogs in beautiful Central Oregon. Besides hiking and paddling, Tammy can be found baking treats for others, gardening, reading, spending time writing for her blog, recording podcasts with her pal Penny, photographing her adventures, and spending time with family and friends.