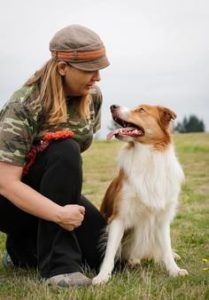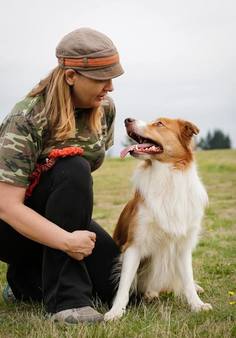 Tammy has been training dogs for more than 30 years, getting her start in competitive obedience. She has been doing agility for 24+ years and teaching it for almost 20.
Tammy believes agility should be fun and challenging for all members of the team without being overwhelming or frustrating. She likes to break things down into manageable pieces for both dog and handler while building teams up and empowering teams to be confident with their skills. Tammy's experience allows her to read both handler and dog and she uses this ability to push teams just enough to encourage them to leave their comfort zones without overfacing them.  Tammy wants teams to enjoy the process! If either the dog or the handler are not enjoying the game, Tammy's first priority is to help teams find the joy that agility training should be. Dogs and humans both are trained using positive, reward-based methods in all of Tammy's classes.
Her personal handling style doesn't always match that of her students. She's a dog trainer first and makes sure her dogs are trained to the level that will be expected on course, using trained skills, verbals, and physical cues to navigate sequences. She feels the more a dog understands what is being asked, the easier handling becomes.
Tammy also brings to the table a background as a Veterinary Technician and a Small Animal Massage Practitioner allows her to see when problems on course may be due to physical limitations and not necessarily training issues.
When not teaching others or training her own dogs, Tammy can be found enjoying the outdoors with her dogs in beautiful Central Oregon. Besides hiking and paddling, Tammy can be found baking treats for others, gardening, reading, recording podcasts with her pal Penny, photographing her adventures, and spending time with family and friends.